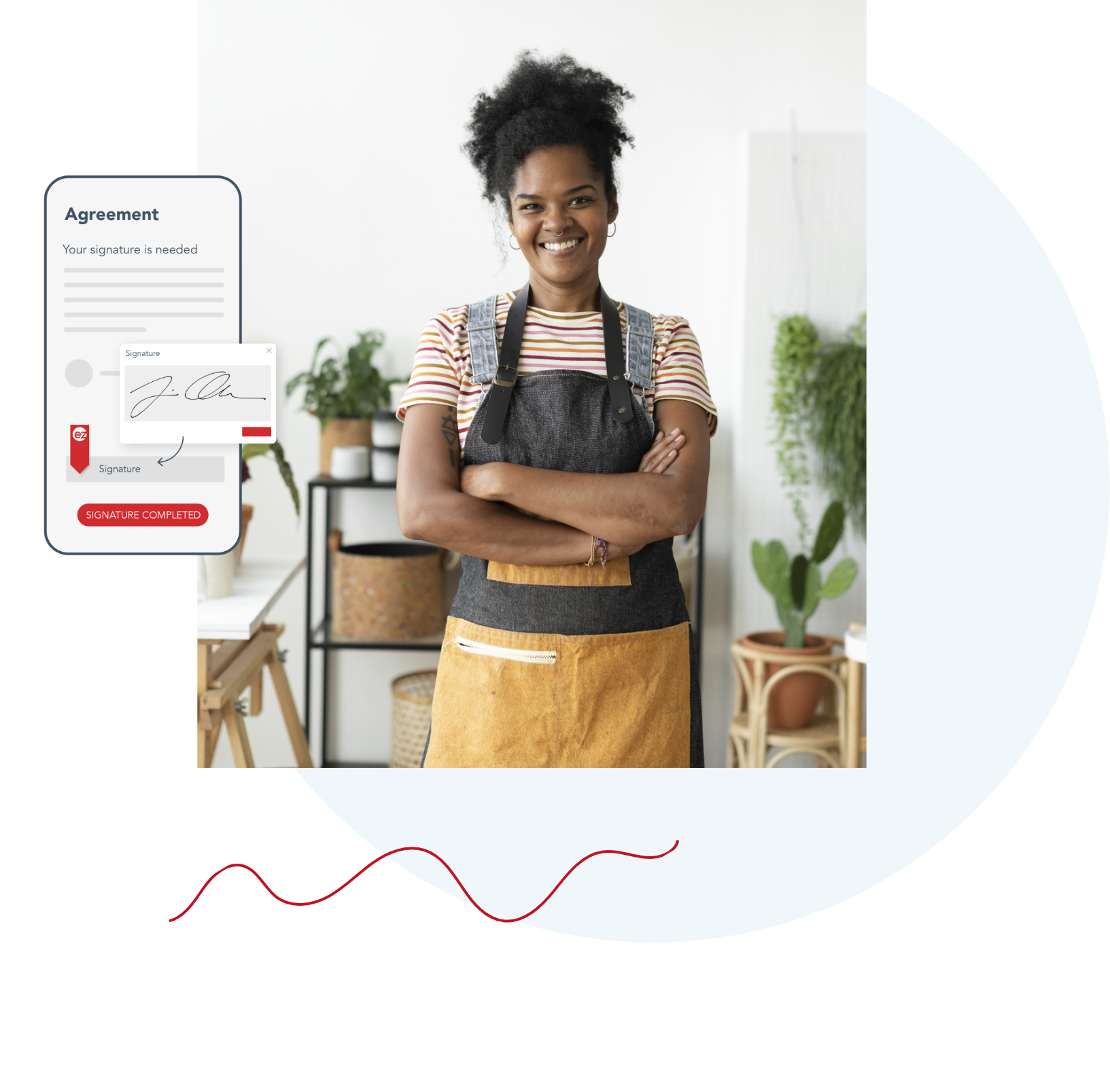 PRICING REQUEST
Protect your business, and stay in business, with the trusted eZsign solution. We handle thousands of signatures daily for forward-thinking Canadian businesses.
Please enter your information to get the right pricing for you:
Get that business deal signed today.
Pricing Options based on your needs
Our transparent pricing options allows you to select which plan is best for your needs.
$200/mo
Best for 10+ users
Larger teams with tasks to pursue? An Enterprise account is what will see you through.
Unlimited documents and signing sessions
Long-term document storage
Customer support
Monthly billing
Team management
Personalized branding
Collect payments with third-party integrations
API and bulk send
Delayed delivery option